A bunch of cool General Aviation Gifts and Pilot Gifts!
Whether you're a pilot or an aviation fan, one thing is for sure… cool airplane and pilot gifts are fun to browse and BUY! 
So, I've put together a collection of my favorite shops to make it easy for you!
My Teespring Collection - Pilot shirts and other aviation gifts!
(I designed these myself – I really hope you like them!)
This is just a small sampling of flying shirts I've designed
To see everything, visit the store HERE or use the green button below.
T-Shirts
Wall Clocks
Phone Cases
Die Cut Stickers
Wall Posters
Tote Bags
                 …and more!
My Redbubble.com collection
Other Aviation Products You'll Love!
>>> Great product from Ryan of YouTube's Missionary Bush Pilot channel. He invented this checklist box and uses on every flight in Papa New Guinea. Extremely useful and easy to use for takeoff and landing checks.   Learn more here <<<
Below is a collection of other aviation-themed items you'll find interesting.
(I'm an affiliate for these shops, which means if you purchase something from them using my links (at no additional cost to you), I get a small commission.) Thank you!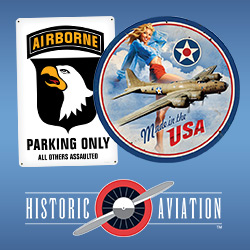 historicaviation.com – models, aviation histories and biographies, books about air battles, products for pilots and collectors
World War 1
World War 2
Cold War
Korean War
Vietnam
Modern Conflicts
Metal Signs
Posters
Calendars
… more!
DieCastAirplane says "the largest selection and best prices for diecast airplanes… Thousands of diecast military and commercial aircraft "
World War 1
World War 2
Pioneers of Flight
Modern Military
Helicopters
Airliners
General Aviation
Space
Blimps
Desktop Display
Wings and Insignia
Playsets
Dolls
Videos
Kits
… more!
airmodels.net – what can I say… air models! An awesome collection of nicely detailed aircraft models of various genres. You gotta see it to appreciate it!
Boeing
Airbus
Concorde
Military
Helicopters
a Premium Collection
World War 2
Battle of Britain
US Air Force
Royal Air Force
…more!